on Sun 28 Jan 2018, 5:27 pm
Hi! My name is Matvienko Sergei, I am an official volunteer of FIFA. I live in Russia in the city of Volgograd. I want to meet an English fan (not more than two, you can have a married couple), who HAS TICKETS FOR THE MATCH in Volgograd.

I can offer a fan: to meet him at the airport or at the railway station; invite him to visit my home for a few days, or find a good inexpensive hotel; show him the city; possible cruise on the river Volga on a yacht; take him to the airport. 
If anyone is interested in my proposal, I will be happy to answer all questions and leave scans of my documents and contact numbers. 
I do not have the opportunity to buy a ticket for the game.
Please write on this e-mail ******** (need permission from the admi, or after 7 days)
Thanks, Matvienko Sergey

P.S. Tell me, please, where else can I put this proposal?
on Mon 29 Jan 2018, 1:38 pm
Would have thought facebook if you are on there may get you a few responses.
Other than that general football sites/forums.
_________________
Can't Reply To This Post? Well Join Us It Only Takes A Minute. Click Here To Register For A Free Account.
on Mon 29 Jan 2018, 5:36 pm
I will try to open this topic on Facebook. But I left my email. Why not write there someone who is interested? I think that there are no people willing to accept help, because no one has tickets. It is sad. But unfortunately I can not buy tickets
on Mon 29 Jan 2018, 11:57 pm
I made a facebook, but new members are allowed to give links after 7 days. And what is not satisfied with this sat and my e-mail?
on Wed 31 Jan 2018, 11:59 pm
The map of the journey from the Airport is via the railway station and the Stadium to my house. All distances written on the map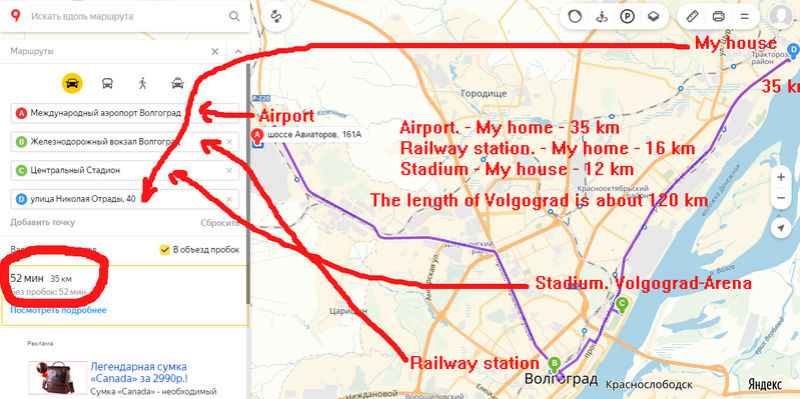 on Fri 02 Feb 2018, 2:54 pm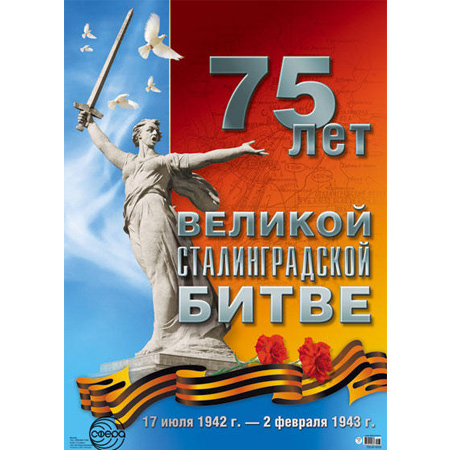 Congratulations on the 75th anniversary of victory in the Battle of Stalingrad. The Battle of Stalingrad (23 August 1942 – 2 February 1943) was a major confrontation of World War II in which Nazi Germany and its allies fought the Soviet Union for control of the city of Stalingrad (now Volgograd). The Battle of Stalingrad is the most bloody battle in human history.
King of Great Britain George VI presented Stalingrad with a donation sword The acid-etched inscription in Russian and English reads:  "ГРАЖДАНАМ СТАЛИНГРАДА • КРЕПКИМ КАК СТАЛЬ • ОТ КОРОЛЯ ГЕОРГА VI • В ЗНАК ГЛУБОКОГО ВОСХИЩЕНИЯ БРИТАНСКОГО НАРОДА
TO THE STEEL-HEARTED CITIZENS OF STALINGRAD • THE GIFT OF KING GEORGE VI • IN TOKEN OF THE HOMAGE OF THE BRITISH PEOPLE".
On 29 November 1943 it was presented to Marshal Joseph Stalin by British Prime Minister Winston Churchill at an afternoon ceremony during the Tehran Conference in the presence of President Franklin D. Roosevelt and an honour guard.

Permissions in this forum:
You
cannot
reply to topics in this forum